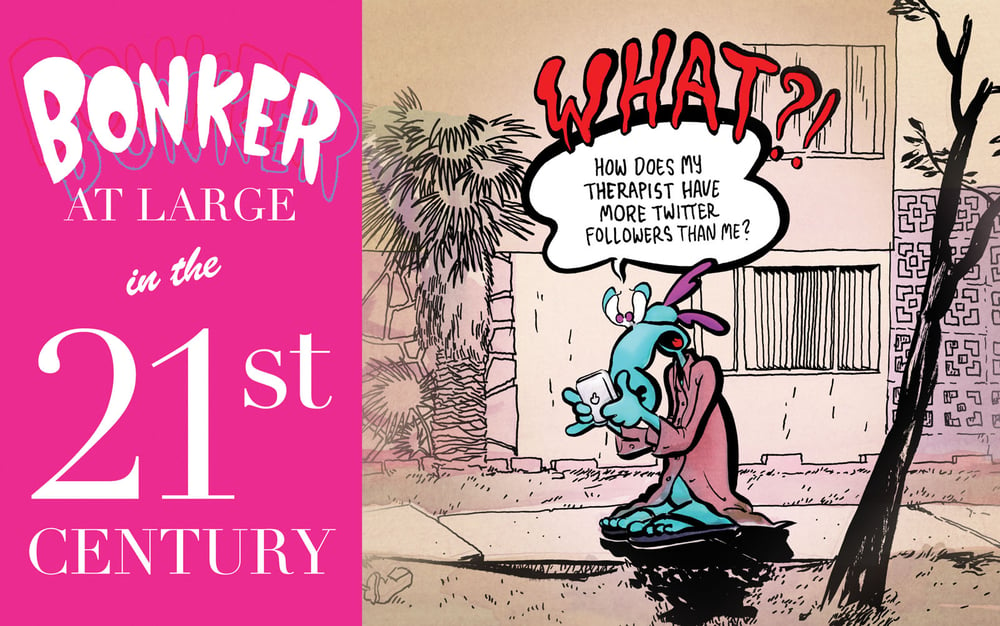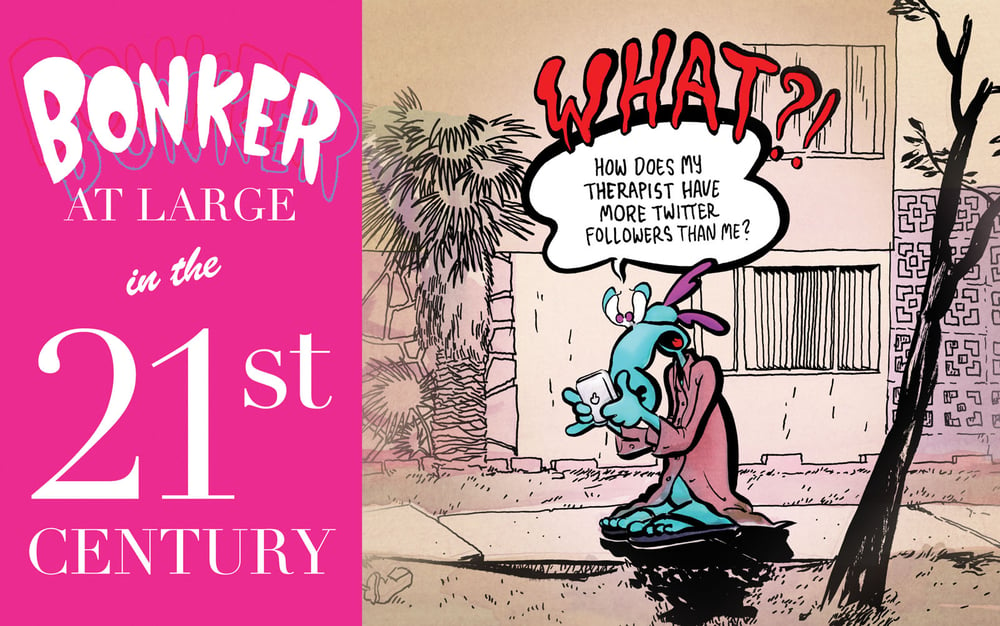 Bonker at Large in the 21st Century
$5.50
What does it mean to be an alien in America today? Bonker is a little green man (well, actually he's blue) from outer space lost in the world. Will a cut-rate telephone psychic reveal the solution to his ennui and cartographic disorientation?
By Bryan Rountree
16 pages | Black & white interiors | Full-color cover
Fun size horizontal format – 8" x 5.25"
All-Ages Approved!
---
Quick! Like Woozle and Lorax on facebook and be automatically entered to win free W&L stuff! Including goodies autographed by the artists and who knows what else! Free pie? A dream date? A sweater from the 80s? The possibilities are endless!